If you are favouring finger foods like me, then these Spicy Carrot Chips will make your day!
I don't know why I am finding it hard to eat a proper plate of food these days. With more than two ingredients? That is not like me at all. But I have been craving more simply foods these last couple of weeks.
These healthy Spicy Carrot Chips are served with homemade hummus and it is life right now!
Healthy Spicy Carrot Chips
It Carrot be more Healthy
Carrots are packed with goodness – antioxidants, fibre, vitamins and minerals. We learned as children that carrots help with eyesight (the bunny in glasses image stays with me until this day). It is however beneficial for more than just your sense of vision. Beta-carotene, the antioxidant found in carrots, converts to Vit A and therefore this vegetable gets top marks for maintaining healthy skin, nails, and eyes.
Carrots are a plenty in our house. Not only is it nifty for quick snacking, I often use it for a fresh juice. Simply combine fresh carrot with apple, pineapple, and ginger for a healthy veggie drink. My son loves snacking on them and I often include raw carrots in his lunchbox.
How To Make The Best Carrot Chips
If you are craving the idea of chips and are opting for a healthier version, well, here you go. You don't have to give up your chip life!
First off prep your carrots by peeling and cutting them lengthwise in thin strips. Next combine coconut, almond flour and some flavoursome Moroccan spice. Simply coat your carrots in the flour spice mix and bake until crisp.
You can combine any combination of spices if you like – turmeric, cumin, coriander – these are all great contenders.
Carrot Chips might just become my new favourite thing!
Carrot Get Enough?
Try out these easy and quick carrot recipes: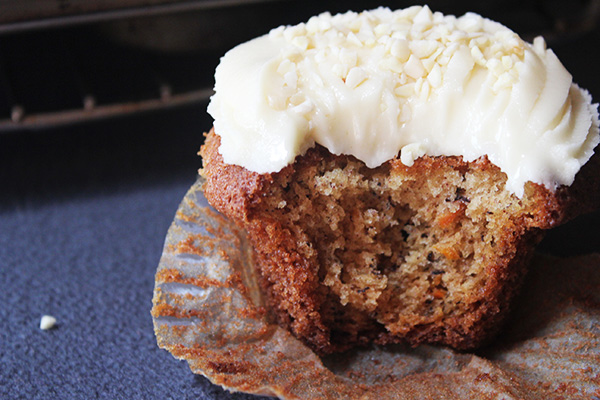 | | |
| --- | --- |
| | |
Peel and cut the carrots lengthwise in thin strips.

In a mixing bowl combine the spice and flours.

Transfer the carrots to the spice and flour blend and cover well.

Return the carrots to the oven safe dish, and bake for 40 minutes at 180 degrees Celsius. Give the dish a few shakes throughout baking time.

After 40 minutes, check the chips and cranck up the heat to 200 degrees Celsius for a further 10 minutes to crisp up. Add the thyme for the last bit of roasting time.

Serve with homemade hummus.